Property Management in the Inland Empire
Providing a Stress Free way to Lease & Manage your Home.
Discover Our Services
We provide property management support to provide peace of mind
Why Choose Cornerstone Professional Property Management, Inc.?
Make an informed decision for your investment
We Keep Our Clients Informed
Don't work with a property manager who doesn't prioritize your needs & concerns. We make sure you're part of the conversation, and we're always available to answer your questions via phone and email.
Technology Streamlines Our Approach
Keeping our tenants and clients satisfied is made simple with our tech tools. We use digital listings & an online portal system to respond quickly and make certain pressing matters don't go unnoticed.
"The staff at Cornerstone PPM are awesome. They are very professional,
committed and honest. They gave my family the best customer service."
Vickie H.
"Thank you Cornerstone Professional Property Management!
You exemplify the word loyal, honest and professional."
Ellie D.
Get a free rental analysis
Learn the current rental value of your home.

Find out how to boost your profitability.

See if our management approach is the right fit.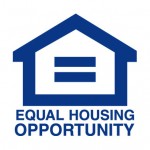 Inland Empire Property Management Experts
When it comes to local rental homes, you won't find a more knowledgeable team.
If you own a rental home in the Inland Empire, you're already familiar with the long list of responsibilities that come with property ownership. From marketing the home and finding a qualified tenant to handling monthly accounting and repair chores, keeping a unit performing its best takes plenty of hard work. Working with the wrong partner could have devastating consequences for your bottom line.
At Cornerstone, we aim to offer the best  property management support in the Inland Empire. From Moreno Valley to Loma Linda and everywhere in between, we have you covered. We'll work with you to identify your investment goals, and then, we'll craft a management strategy to make certain we continually hit those benchmarks. Contact us today to learn how we can help you with your property needs.
Learn how our property management support
can help you get unbeatable results: (951) 807-3779