Select the Right Package
for Your Needs
We provide flexible solutions designed to keep you profitable
Leasing Only
We Find the Right Renters
Entry Level
Our Most Popular
Exclusive Elite
Our Premier Service
| Entry Level vs. Exclusive Elite | Entry Level | Exclusive Elite |
| --- | --- | --- |
| Initial Rental Analysis | | |
| Initial Property Inspection | | |
| Property Inspection Report & Estimate | | |
| Initial Intake Pictures | | |
| Video & Floorplan | | |
| Cornerstone Website Placement | | |
| Additional Online Advertisement | | |
| Sign Placement | | |
| Scheduled Property Tours | | |
| Open House Events | | |
| Mini Staging of Home | | |
| Detailed Applicant Screening | | |
| Lease Contracts & Addendums | | |
| Move-In/Move-Out Inspection | | |
| 24/7 Online Owner & Tenant Portals | | |
| Monthly Accounting | | |
| Direct Deposit | | |
| Rent Management & Processing | | |
| Mail/Post/Email Violation Notices | | |
| Interior Inspection Once a Year | | |
| Exterior Inspections Once a Month | | |
| Annual Rental Analysis | | |
| Lease Renewal Pictures & Report | | |
| Vendor & Maintenance Coordination | | |
| HOA Hearings & Violation Coordination | | |
| Home Warranty Coordination | | |
| City Hearings & Violation Coordination | | |
| Quarterly Trash Payment Assessment | | |
| Security Deposit Sent to Owner | | |
| Security Deposit Disbursement Itemization | | |
| 1099 Tax Statement | | |
| Year End Statements | | |
| Evictions Initial Coordination | | |
Lease Only
Rental Analysis
Property Inspection Report & Estimate
Intake Pictures
Cornerstone Website Placement
Additional Online Advertisement
Sign Placement
Scheduled Property Tours
Mini Staging of Home
Detailed Applicant Screening
Lease Contract & Addendums
Move-In Inspection
Security Deposit Sent to Owner
Entry Level
Initial Rental Analysis
Initial Property Inspection
Initial Intake Pictures 
Cornerstone Website Placement
Additional Online Advertisement
Sign Placement
Scheduled Property Tours
Detailed Applicant Screening
Lease Contract & Addendums
Move-In/Move-Out Inspection
Monthly Accounting
Rent Management & Processing
Mail/Post/Email Violation Notices
Interior Inspection Once a Year
Lease Renewal Report & Pictures
Vendor & Maintenance Coordination
Security Deposit Sent to Owner
Security Deposit Disbursement
Itemization
1099 Tax Statement
Evictions Initial Coordination
Exclusive Elite
Initial Rental Analysis
Initial Property Inspection
Property Inspection Report & Estimate
Intake Pictures
Video & Floorplan
Cornerstone Website Placement
Additional Online Advertisement
Sign Placement
Scheduled Property Tours
Open House Events
Mini Staging of Home
Detailed Applicant Screening
Lease Contract & Addendums
Move-In/Move-Out Inspection
24/7 Online Owner & Tenant Portals
Monthly Accounting
Direct Deposit
Rent Management & Processing
Mail/Post/Email Violation Notices
Interior Inspection Once a Year
Exterior Inspections Once a Month
Annual Rental Analysis
Lease Renewal Report & Pictures
Vendor & Maintenance Coordination
HOA Hearings & Violation Coordination
Home Warranty Coordination
City Hearings & Violation Coordination
Quarterly Trash Payment Assessment
Security Deposit Sent to Owner
Security Deposit Disbursement Itemization
1099 Tax Statement
Year End Statements
Evictions Initial Coordination
Discover Our Services
We provide property management support to provide peace of mind
Why Choose Cornerstone Professional Property Management, Inc.?
Make an informed decision for your investment
We Keep Our Clients Informed
Don't work with a property manager who doesn't prioritize your needs & concerns. We make sure you're part of the conversation, and we're always available to answer your questions via phone and email.
Technology Streamlines Our Approach
Keeping our tenants and clients satisfied is made simple with our tech tools. We use digital listings & an online portal system to respond quickly and make certain pressing matters don't go unnoticed.
"The staff at Cornerstone PPM are awesome. They are very professional,
committed and honest. They gave my family the best customer service."
Vickie H.
"Thank you Cornerstone Professional Property Management!
You exemplify the word loyal, honest and professional."
Ellie D.
Get a free rental analysis
Learn the current rental value of your home.

Find out how to boost your profitability.

See if our management approach is the right fit.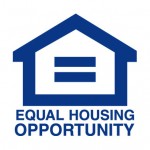 Learn how our property management support
can help you get unbeatable results: (951) 807-3779